Case Studies

---
NHS Equality and Diversity
NHS Scotland training dept decided to pilot a scheme to train and assess Dentists throughout Scotland on the there Cultural Competence. The remit was to give the trainee Dentists an understanding of all the strands of Equality and Diversity through training and then assess there understanding of these strands in a practice environment. They wanted an interactive forum with a large emphasis on role-play to challenge the participants. The pilot has been extremely successful and is now being rolled out across Scotland. Interact Roleplay were brought in to provide the actors for the role-play element and to held with the devising of the strands.

To date we have worked with NHS Scotland in the following capacity:
Involvement with the design training and assessment
Delivering training days for participants and assessors
Delivering assessment days for participants
G.P. Recruitment centres
Mock GP surgery consultations
Personal development sessions NHS
Communication workshops for NHS Dentistry
Interact Roleplay have been involved in helping design and facilitate the above courses throughout Scotland. Our actors have dealt with a broad range of challenging subjects, from race to gender to disabilities and have shown excellent consistency and adaptability. NHS Scotland have asked Interact role-play to supply actors for the first full Scotland-wide run of these courses throughout 2010 -2011.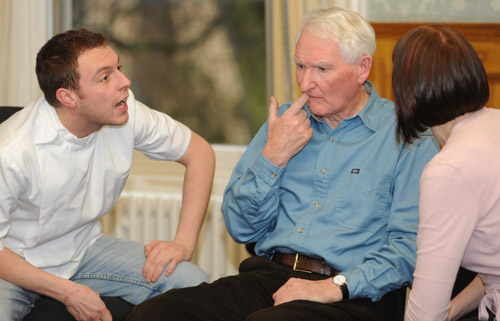 The high quality performances from the actors at Interact Roleplay have enabled us to provide realistic training to Dentists in extremely challenging patient scenarios across all areas of cultural competence. The skills required to accurately portray individuals with learning disabilities, speech difficulties and other special needs can never be underestimated, and the actors did so with the utmost professionalism. Thanks to the actors we can be assured that our training is valid when we receive comments from the participants such as 'was that an actor or had that lady really had a stroke?'.

Cultural competence training is now being implemented across Scotland for all Vocational Dental practitioners


Dr Linda Prescott-Clements, PhD, MHPE (Hons)