Case Studies

Pharmacy OSCEs
Role Play Reactors have been supplying role play actors for Pharmacy OSCEs for the Welsh School of Pharmacy since 2004,both for their 4th year undergraduate OSCEs and also for their Diploma in Clinical Pharmacy OSCEs.

Our role play actors are required to play a range of service users with specific drug histories. They are also required to challenge certain prescriptions given to them by the trainee pharmacists.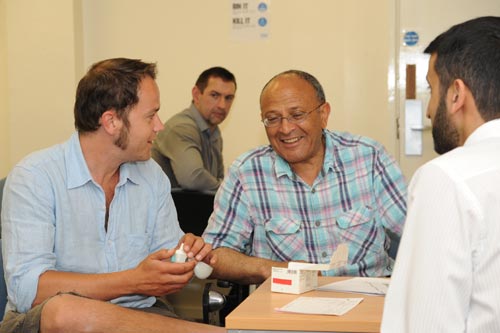 ..."The Welsh School of Pharmacy have used the actors on numerous occasions and have always found them to be hardworking and professional. The dedicated team of actors work within a given remit which enables the School of Pharmacy to meet the learning needs of students..."
Karen Hodson
Course Director, Welsh School of Pharmacy